---
PROFILE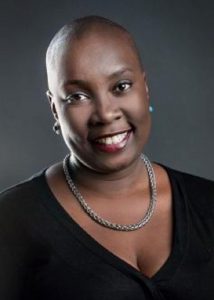 Lebohang Mojapelo is a literary scholar and academic with main interests in African writing and scholarship. Currently studying towards a Master's in Creative Writing at the University of Western Cape, she is excited to expand her repertoire from academia to the creative. Lebohang also looks forward to a world where one day biologically engineered mini elephants are available for adoption!
---
CREATIVE WORK
Sometimes I float
Sometimes I float,
my brain full of cotton wool
hovering over the edge of a cliff.
My mother thinks it's a problem,
the doctors too.
Diazepam, Prozac and Seroquel they try,
and yet even in my dreams I remain suspended in air.
I shut my eyes really tight
and long for solid ground or death.
---
REFLECTION
The experience of living with a mental illness is a very difficult one to put into words. The trauma you experience has no register or space within ordinary language to convey what happens to the bipolar brain. This is very frustrating because as one who struggles with bipolar, I cannot comprehend it fully, let alone say what is happening to me in moments of depression or mania. This particular poem is an attempt to do this – floating seems so easy and fun and a heightening experience – which mania can feel like in the beginning. However, the feeling of not being in control is one that follows this high and leads to paranoia, but no matter what you do, it can be impossible to come down from this. Being on medication is helpful but not a complete cure and living with this illness has left me longing for my life to end several times. I chose to use not too many words and very simple language to convey something very complicated in order for the reader to be able to place the notion of mental illness in their own realm of understanding. I understand that I will never be free from this illness but the more I write about it, the more I'm freed from the confines of this alienating experience.
---
CONTACTS